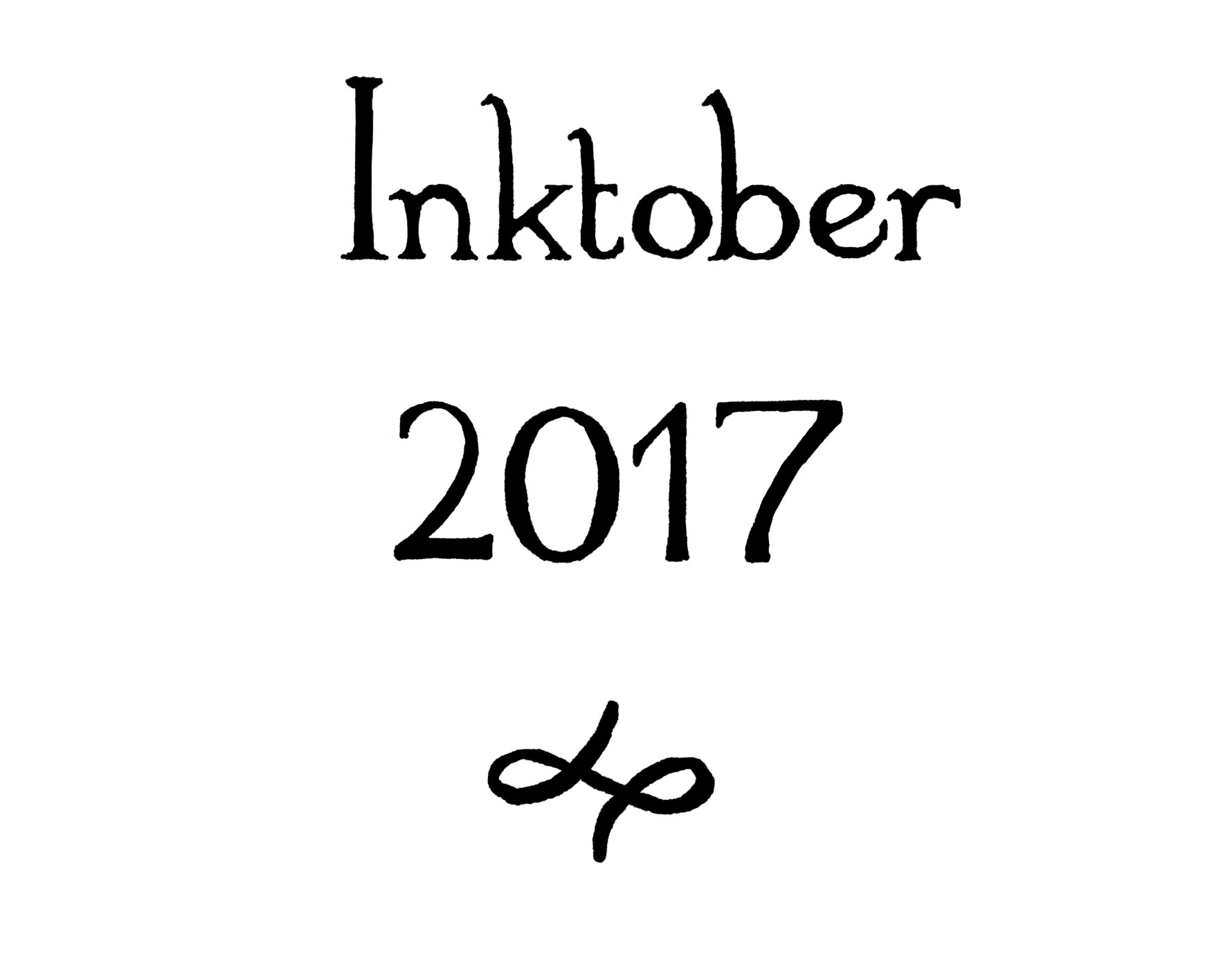 A series of 26 (27 as "Level 05 - Turn Around" is two ink drawings) ink drawings for Inktober 2017.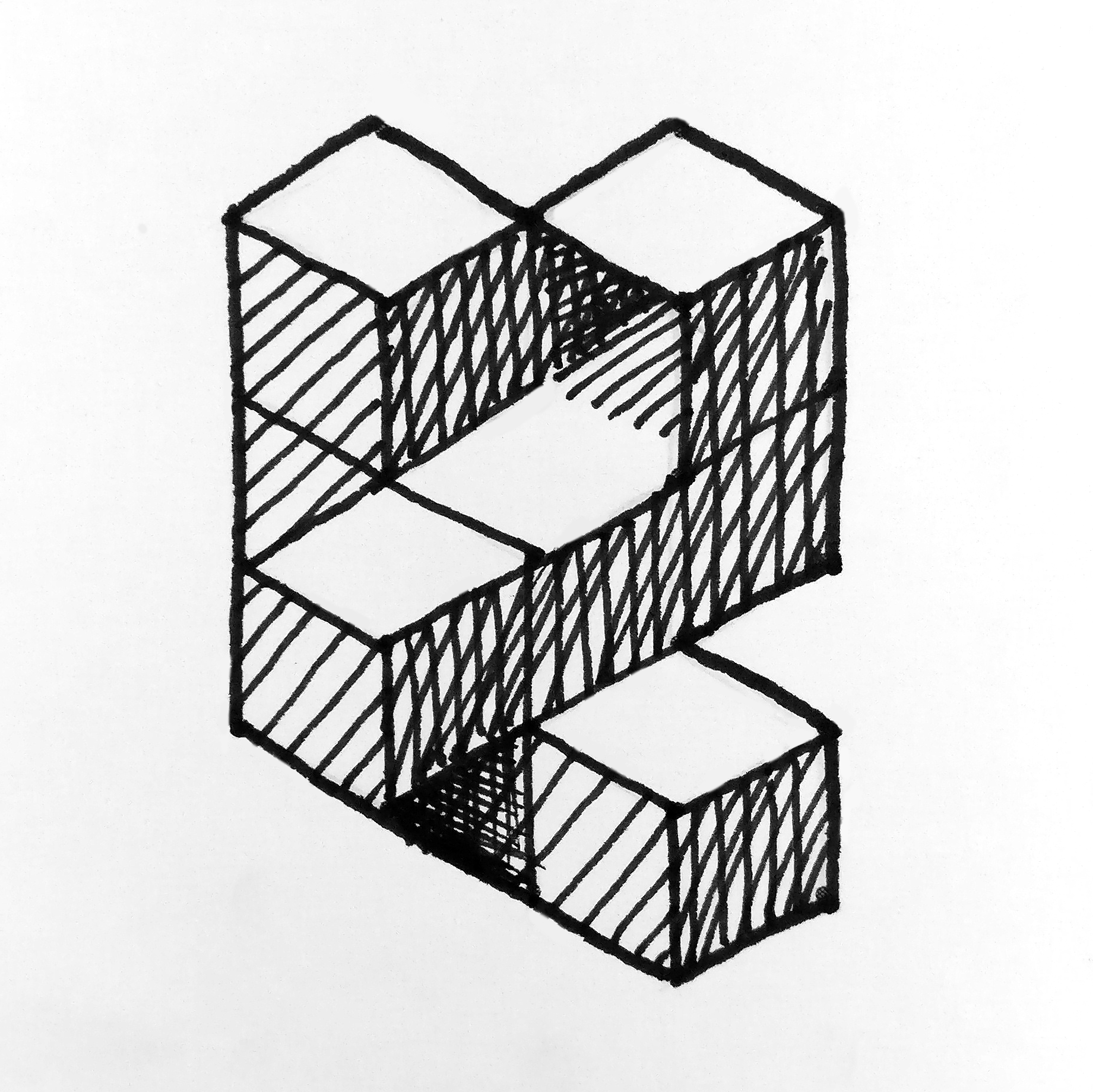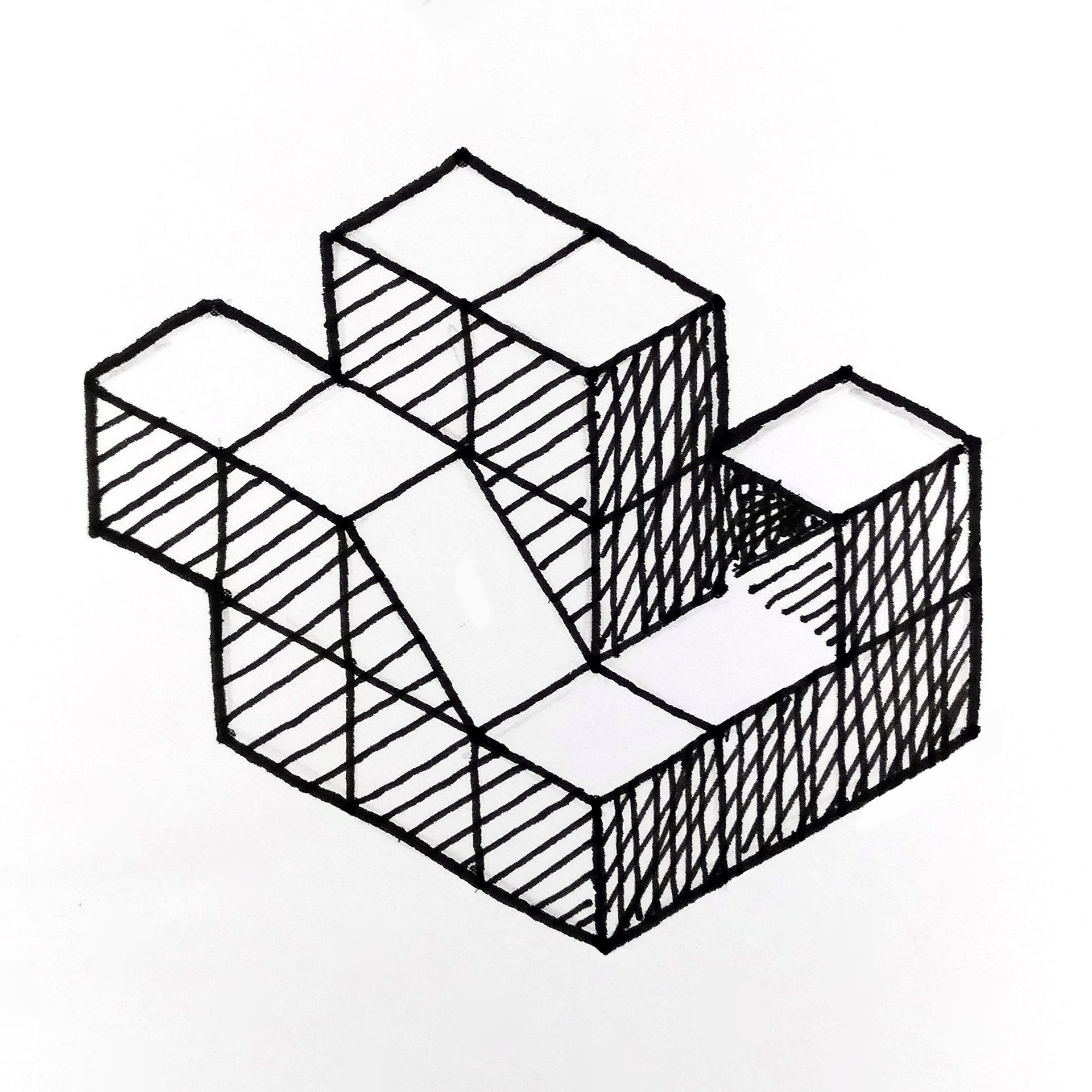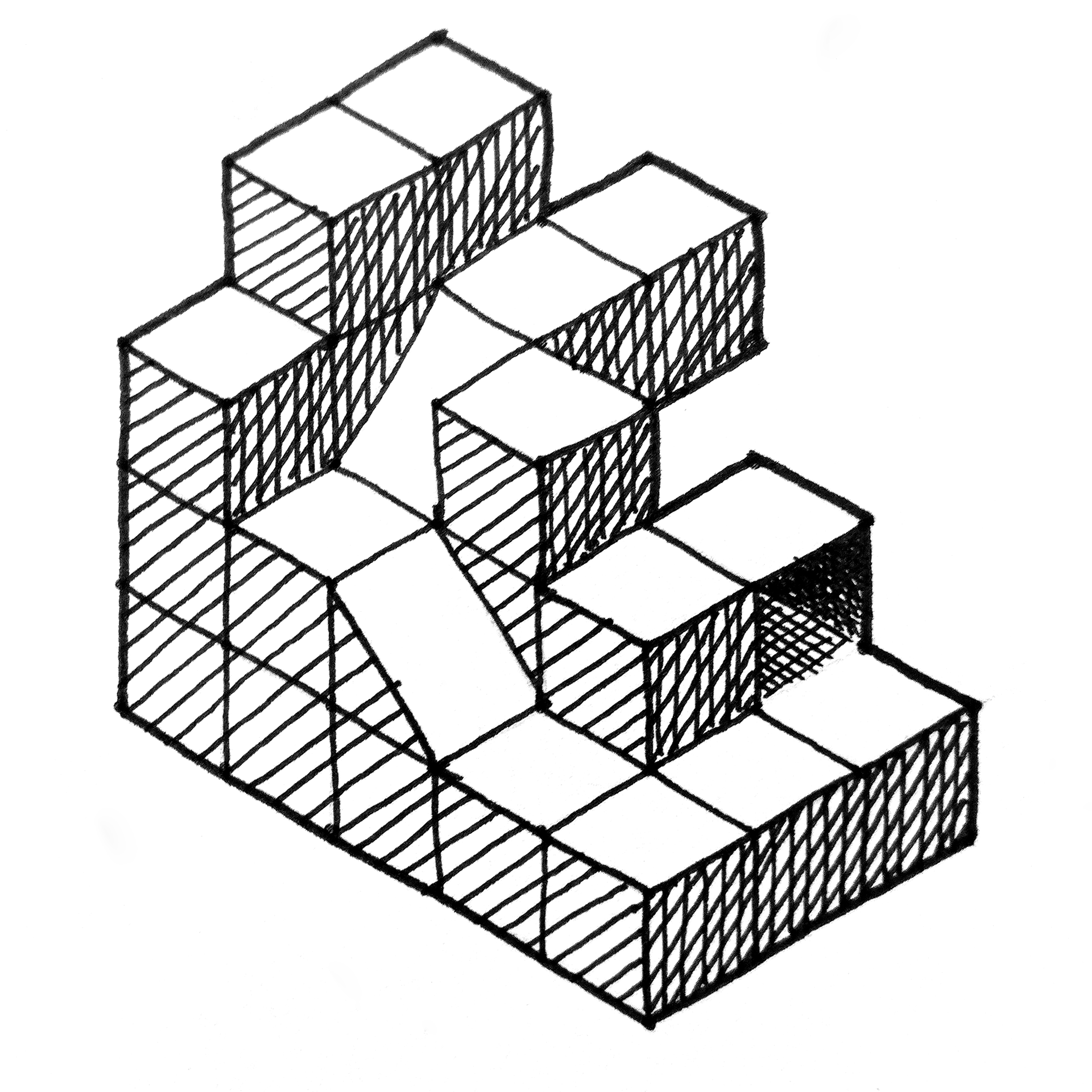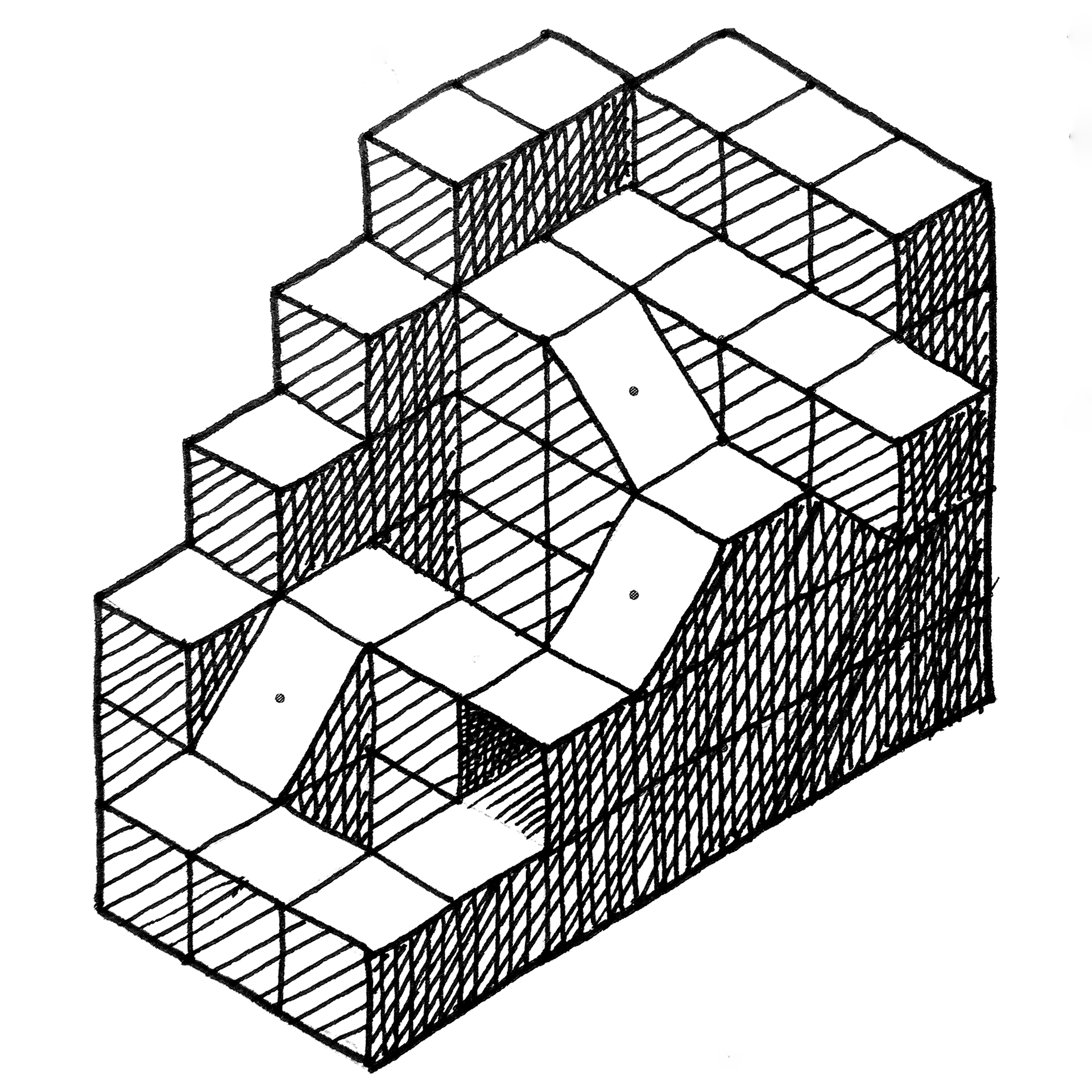 Above, from left: Level 01; Level 02 - And so it begins...; Level 03 - Going around the corner; Level 04 - Down the stairs

Below: Level 05 - Turn around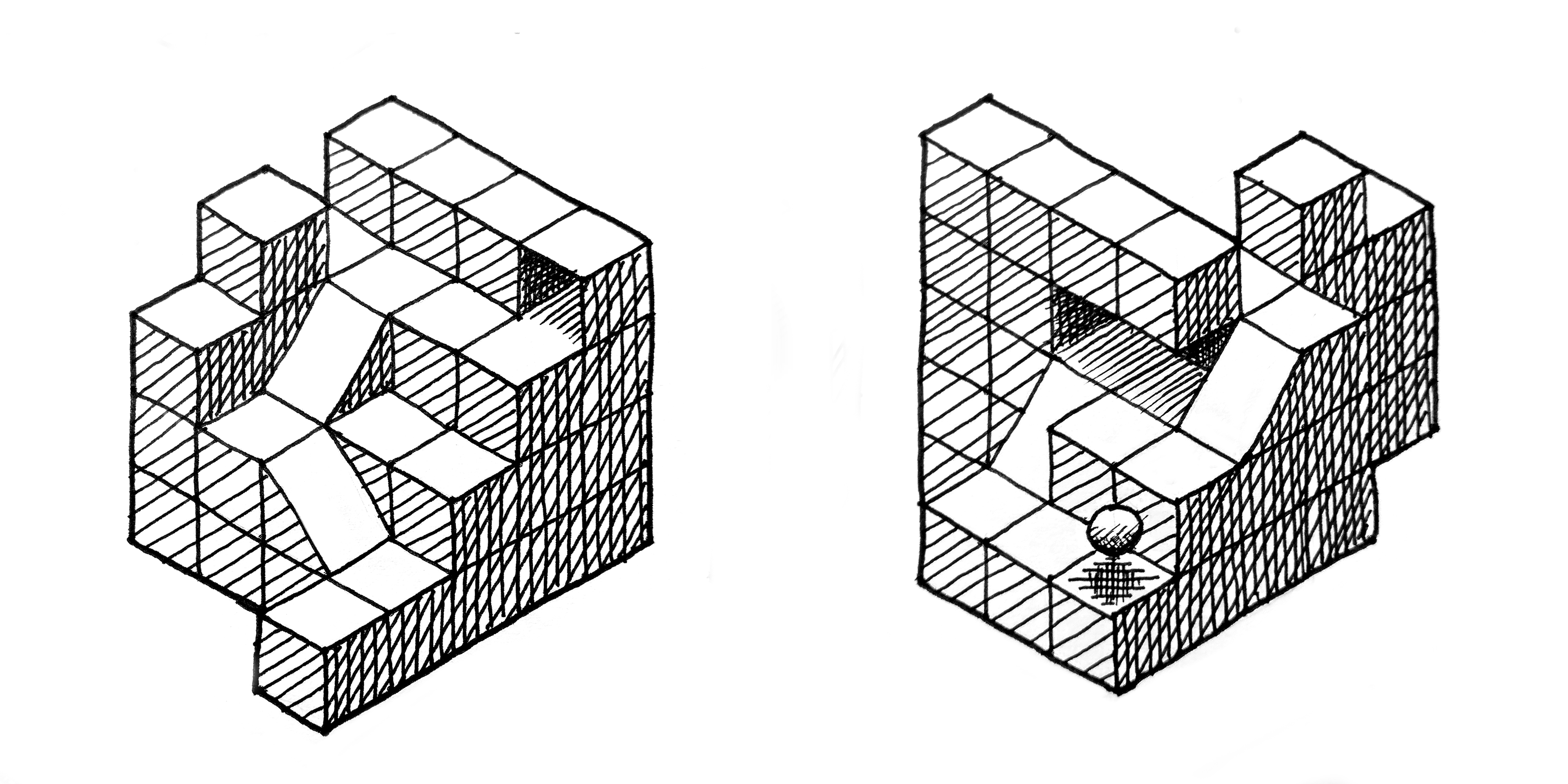 Inktober is the challenge of creating daily ink drawings in the month of October. The original idea behind it is to improve a person's inking skills and to create a positive drawing habit. My goal with Inktober follows similar ideas: my intent is, for each day of October, to create a simple ink drawing and to gain experience using ink.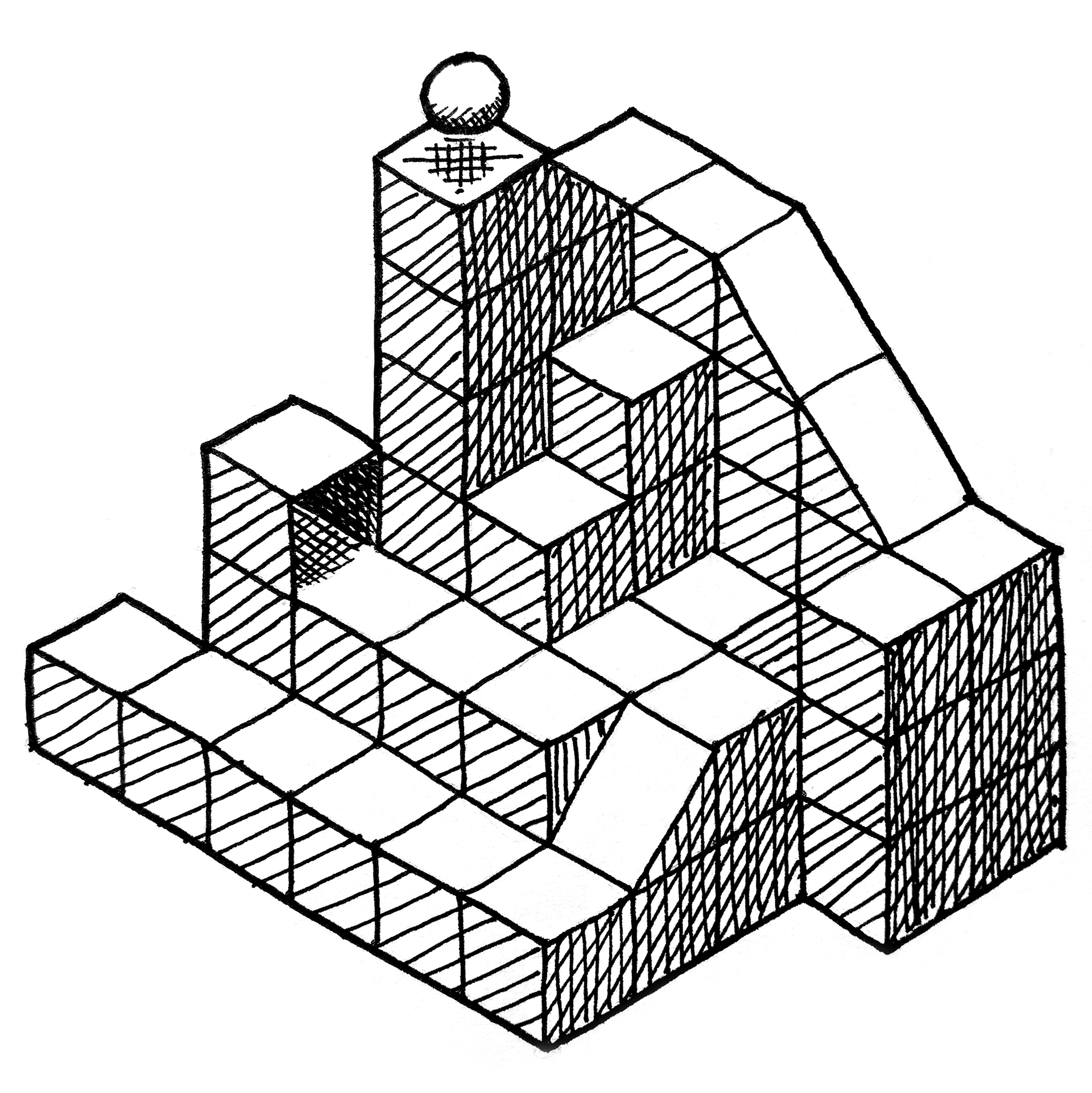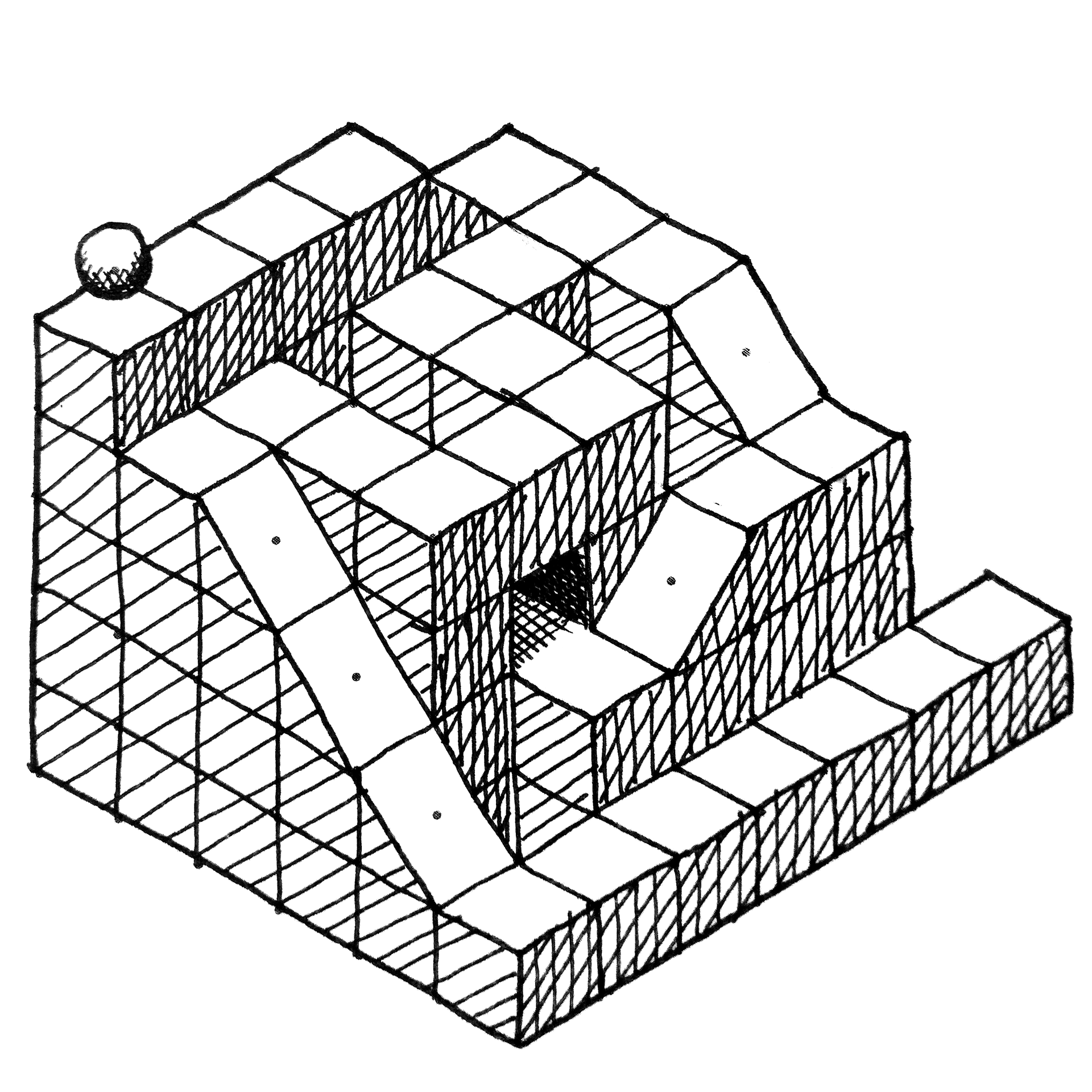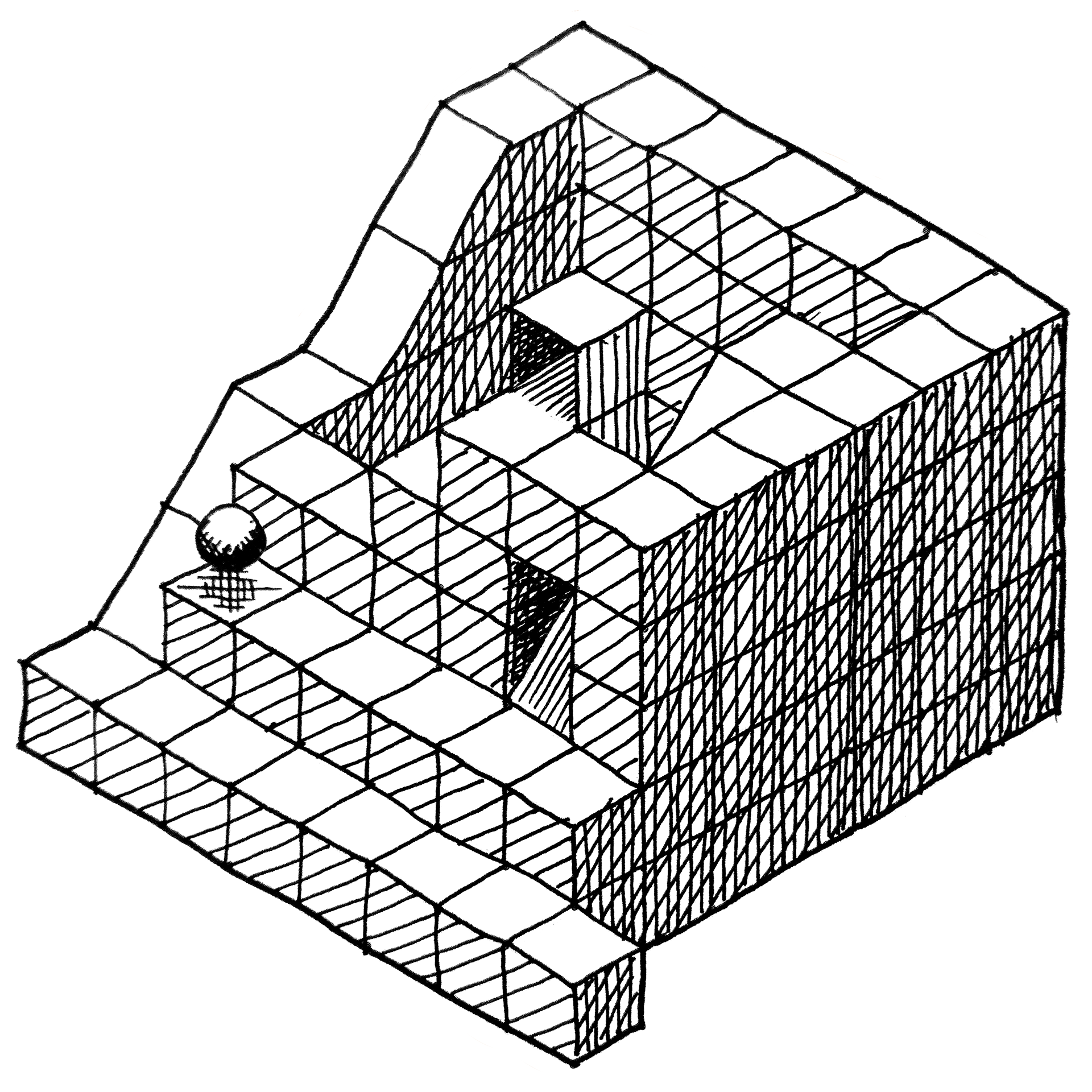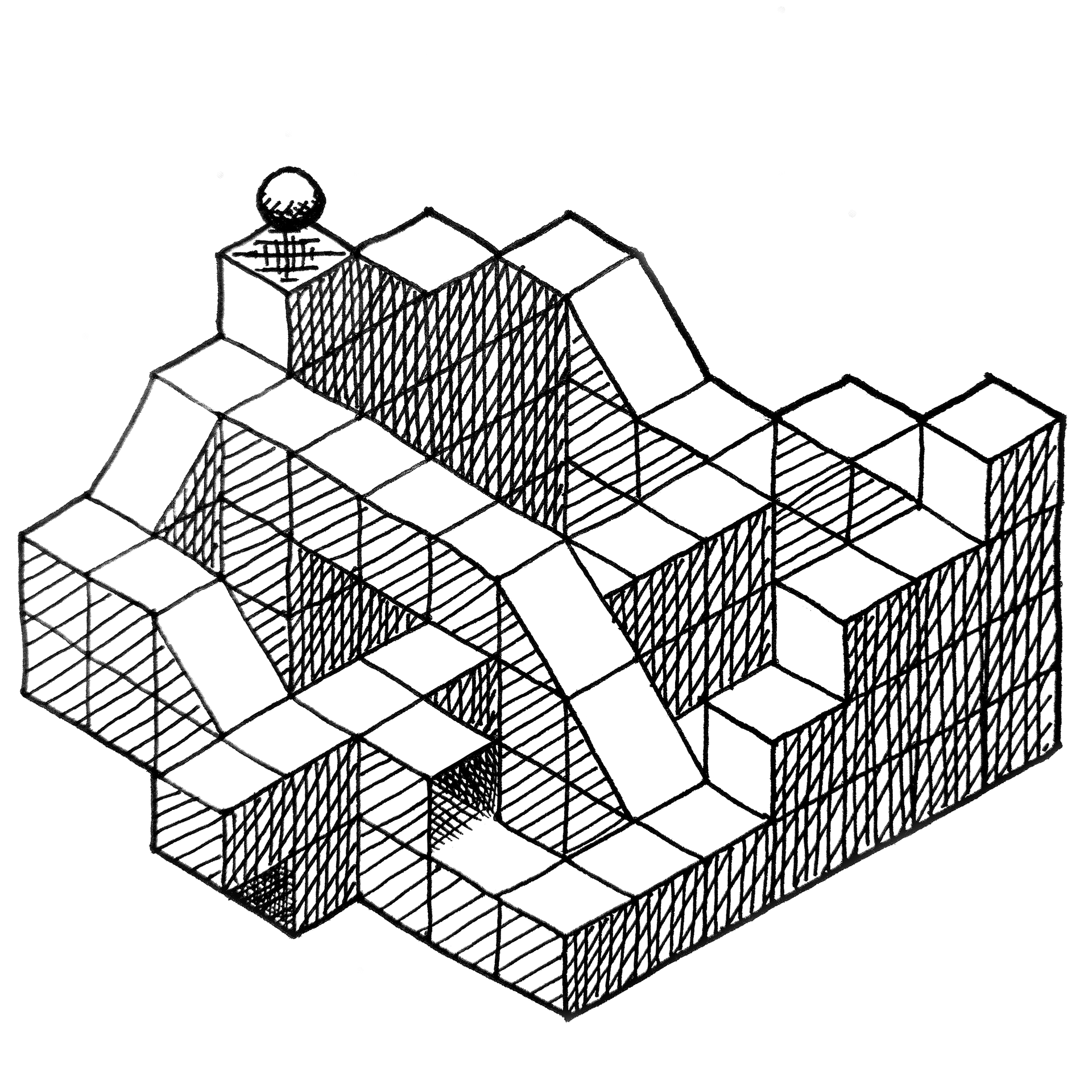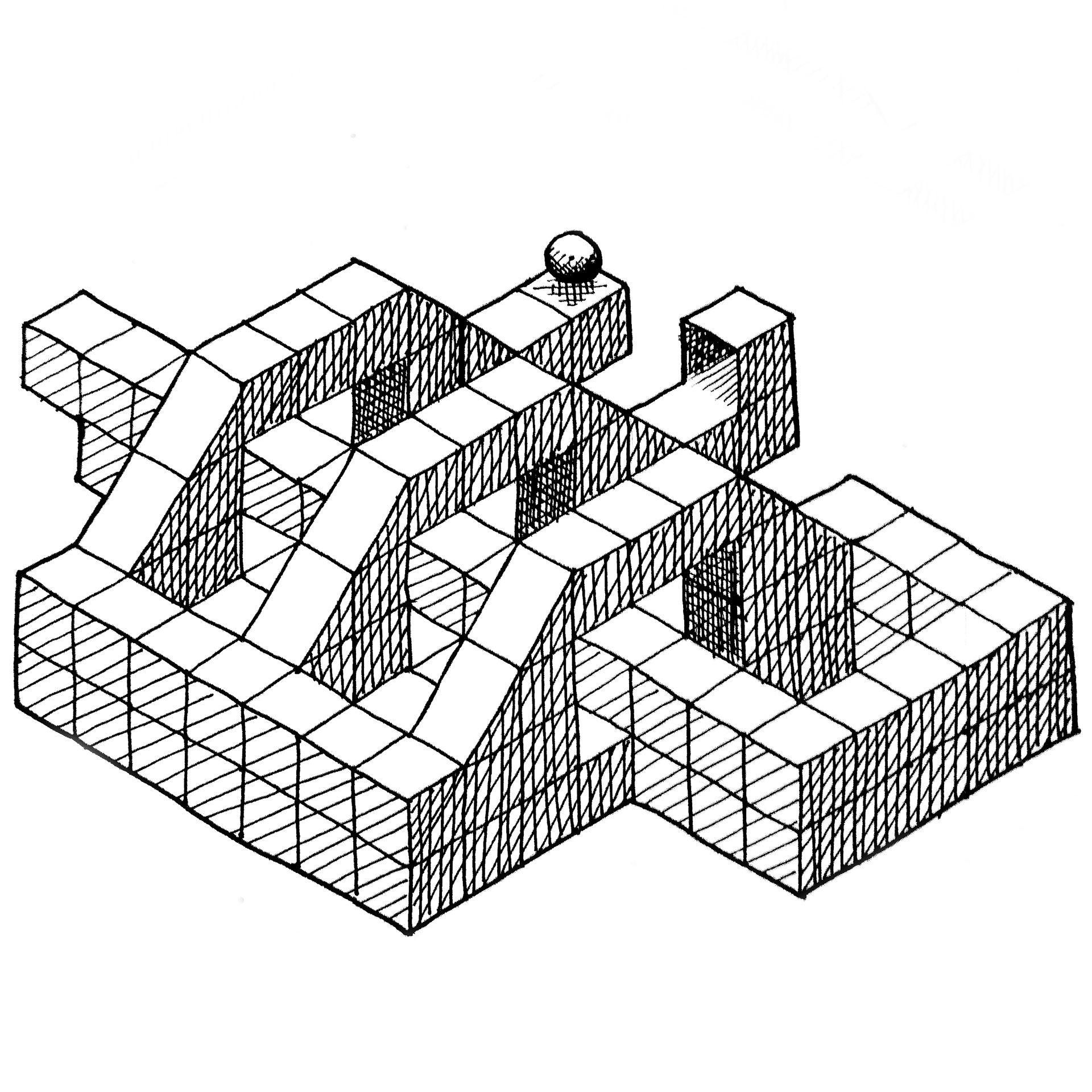 Above, from left: Level 06 - The Tower; Level 07 - Up and Around; Level 08 - Enclosed; Level 09 - Over the Bridge; Level 10 - Turbine

Below, from left: Level 11 - The City & the Urban; Level 12 - Tower Bridge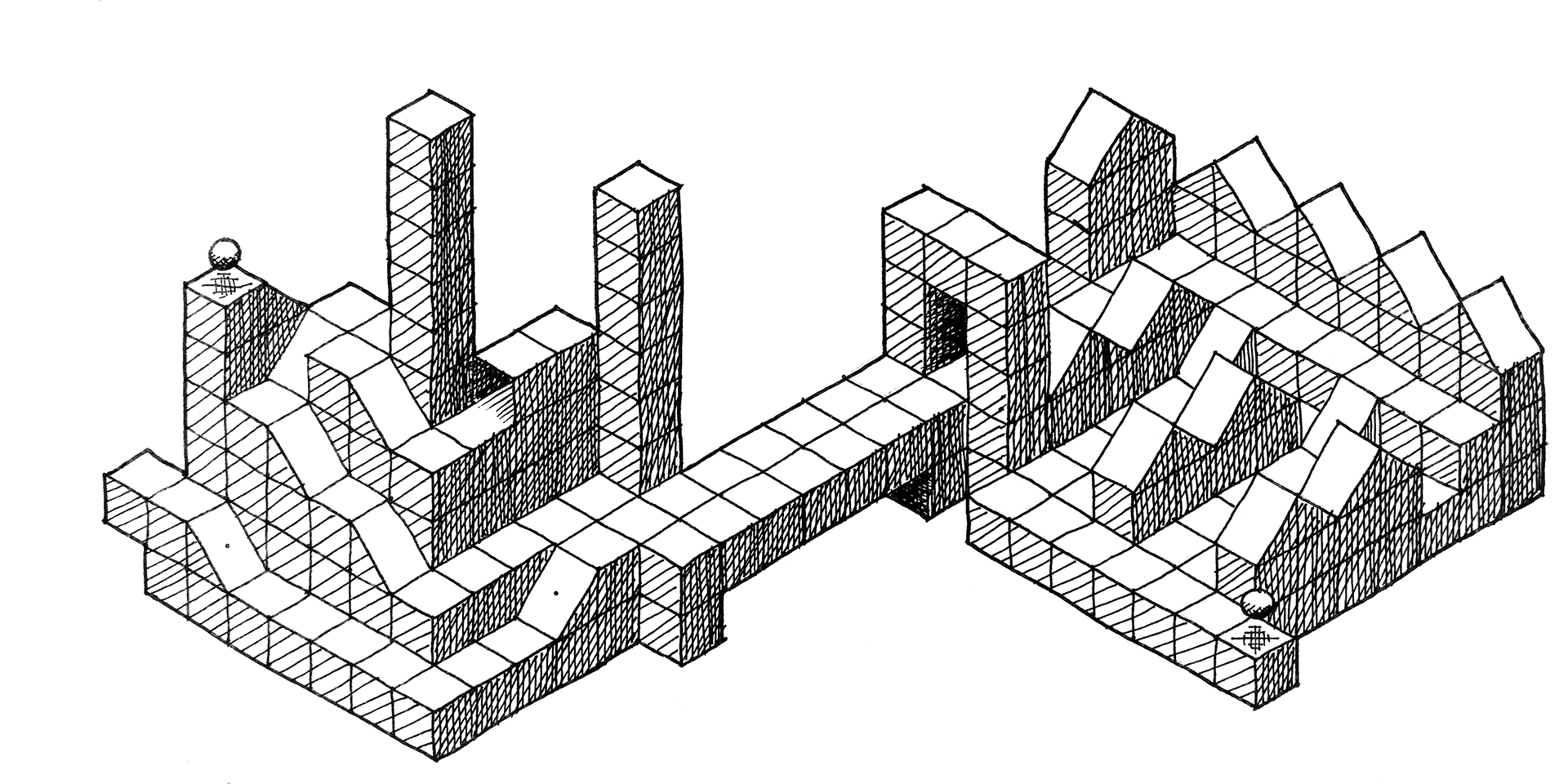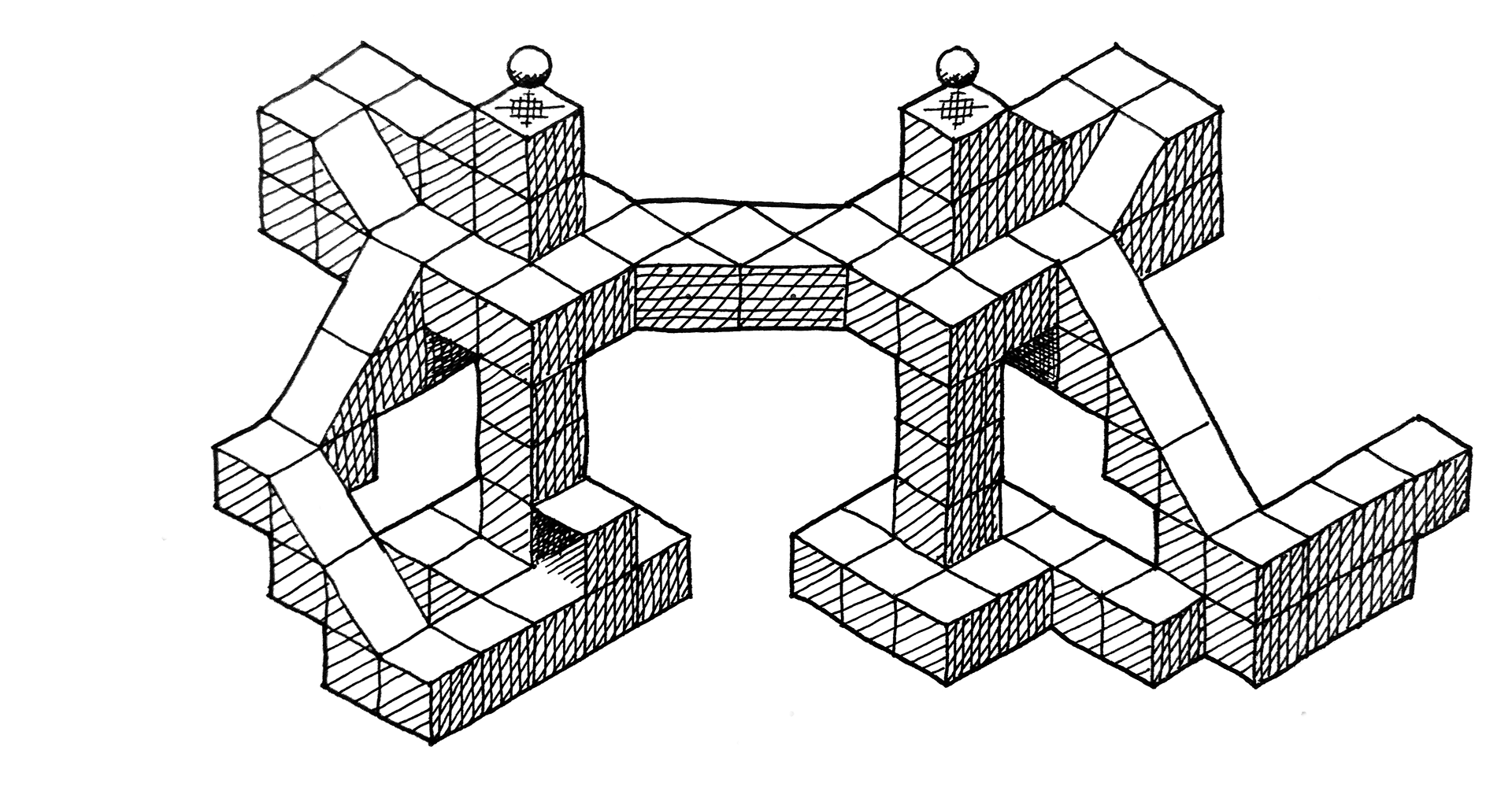 All the drawings are inked on A4 isometric grid paper using Sakura Fineliners.
I regard fineliners as the most simple ink tool to use. I have tried a few different brands of fineliner, such as Staedtler Pigment Liner and the Uni-ball Drawing Fine Line. My own bias leans towards the Sakura Fineliners. It is a brand that I have seen many artists use and gives the impression of a premium product. Bias aside, through Inktober, the Sakura fineliners held up during the entire project while one of Staedtler nibs did gave out. Apart from that, I can not find any notable differences between these fineliners.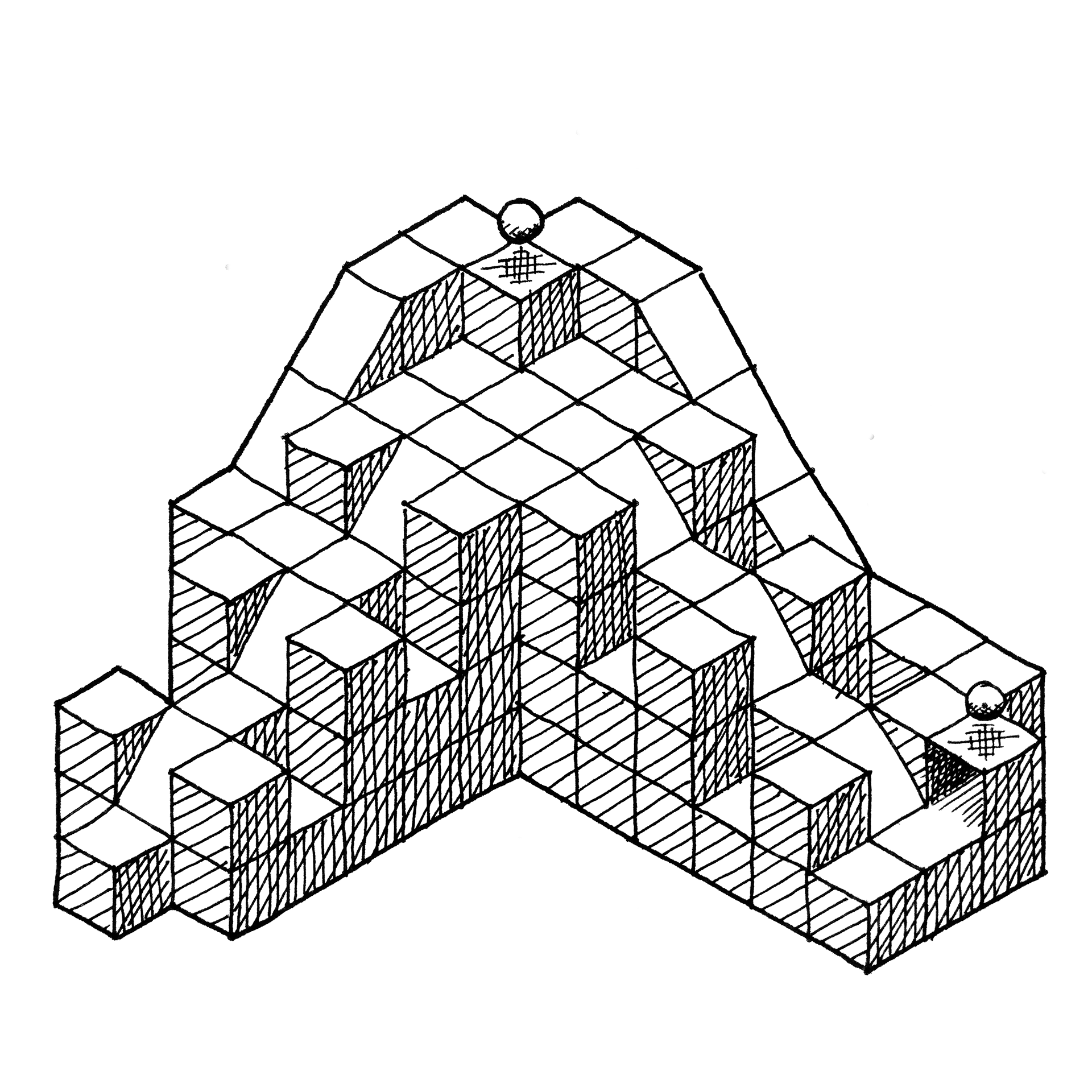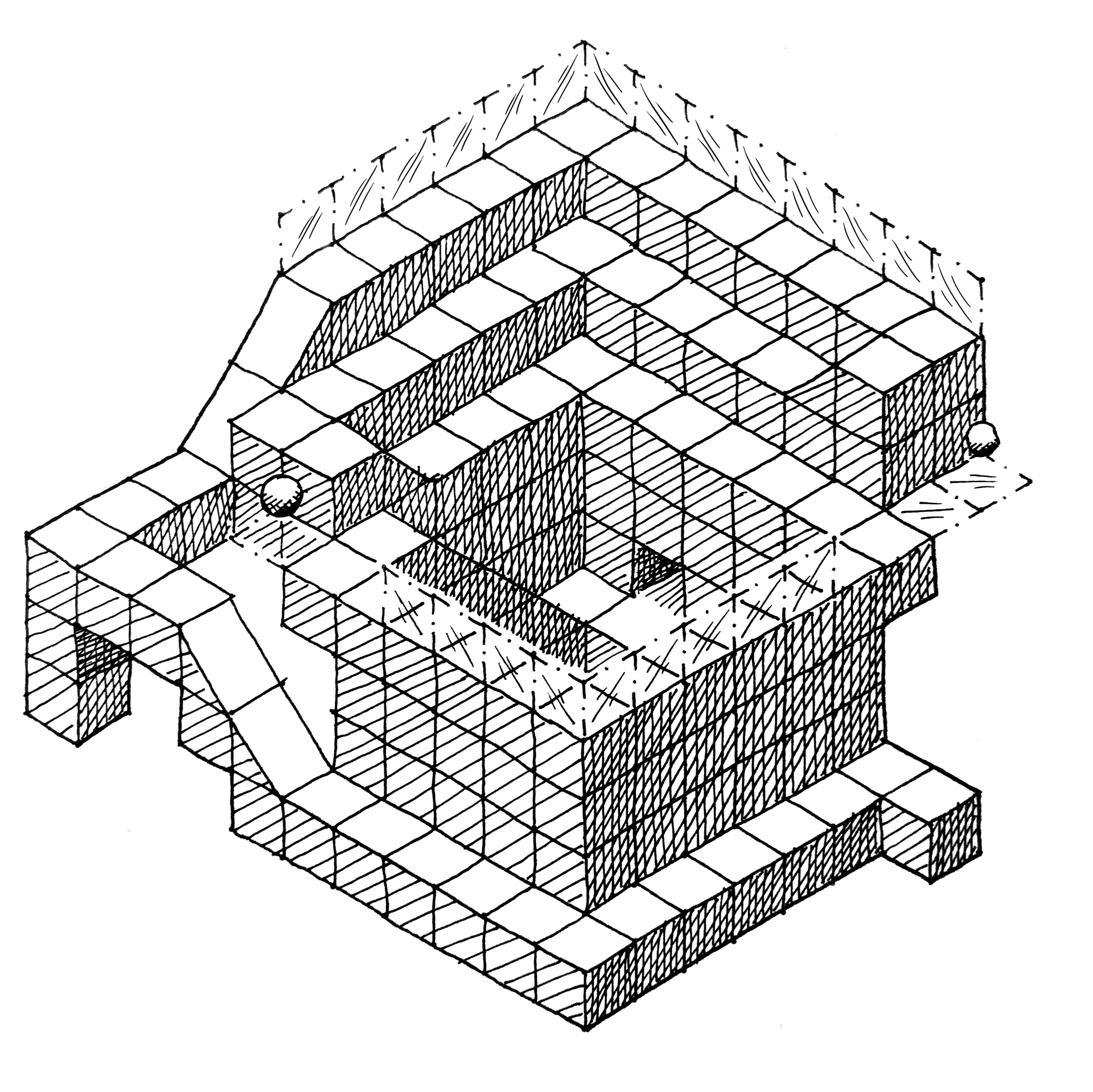 Above, from left: Level 13 - Ladder; Level 14 - Glass; Level 15 - Window

Below, from left: Level 16 - Lungs; Level 17 - Elephant Temple; Level 18 - Tree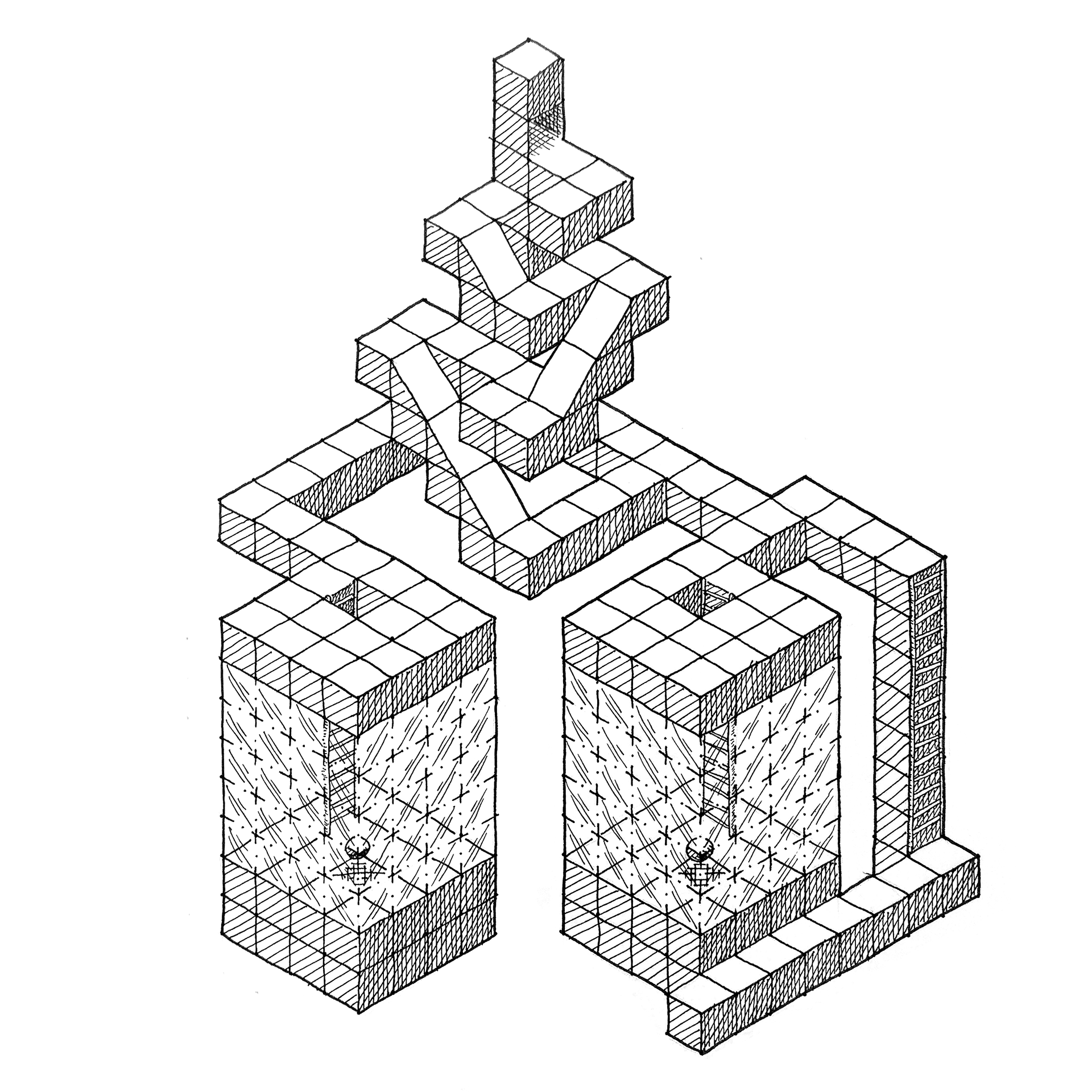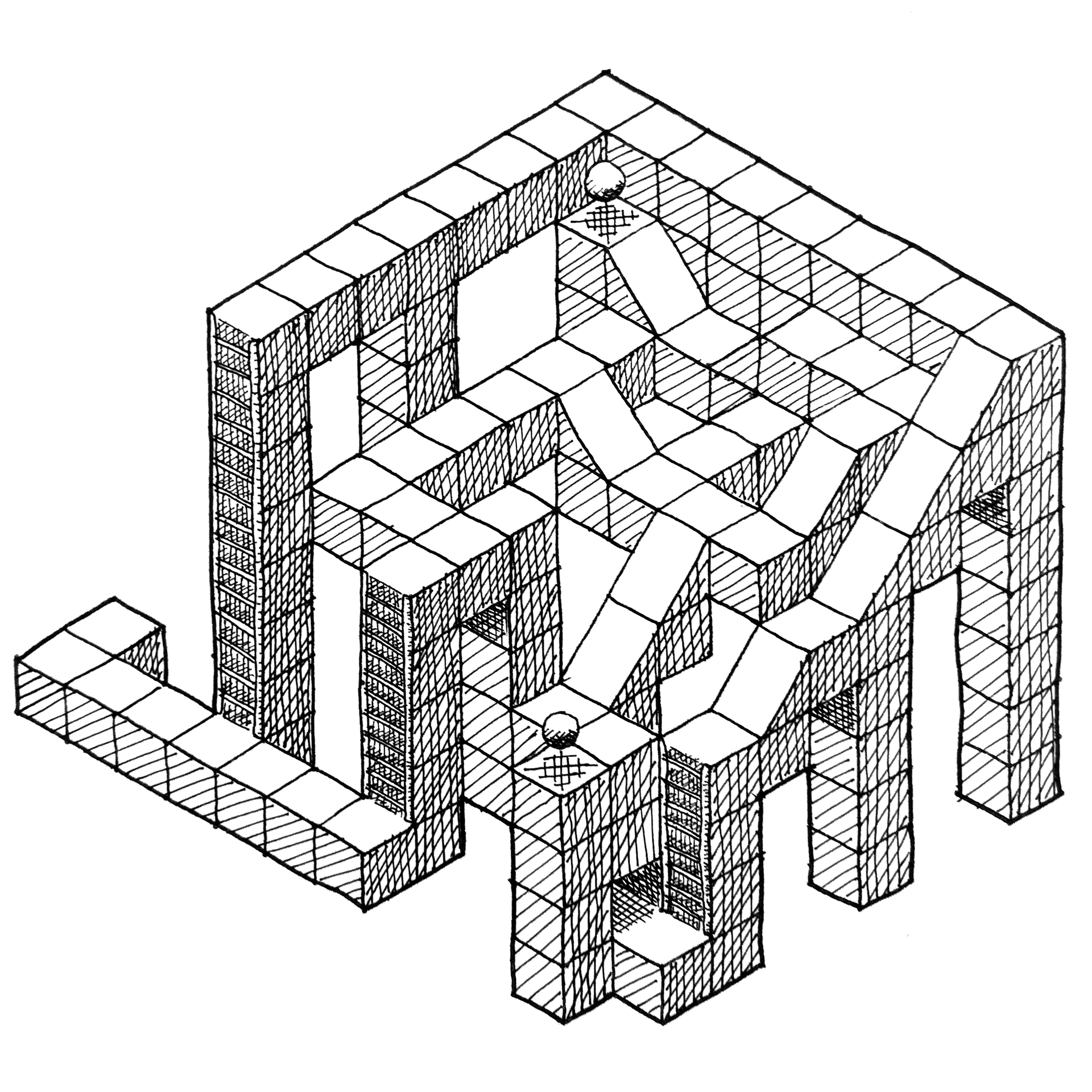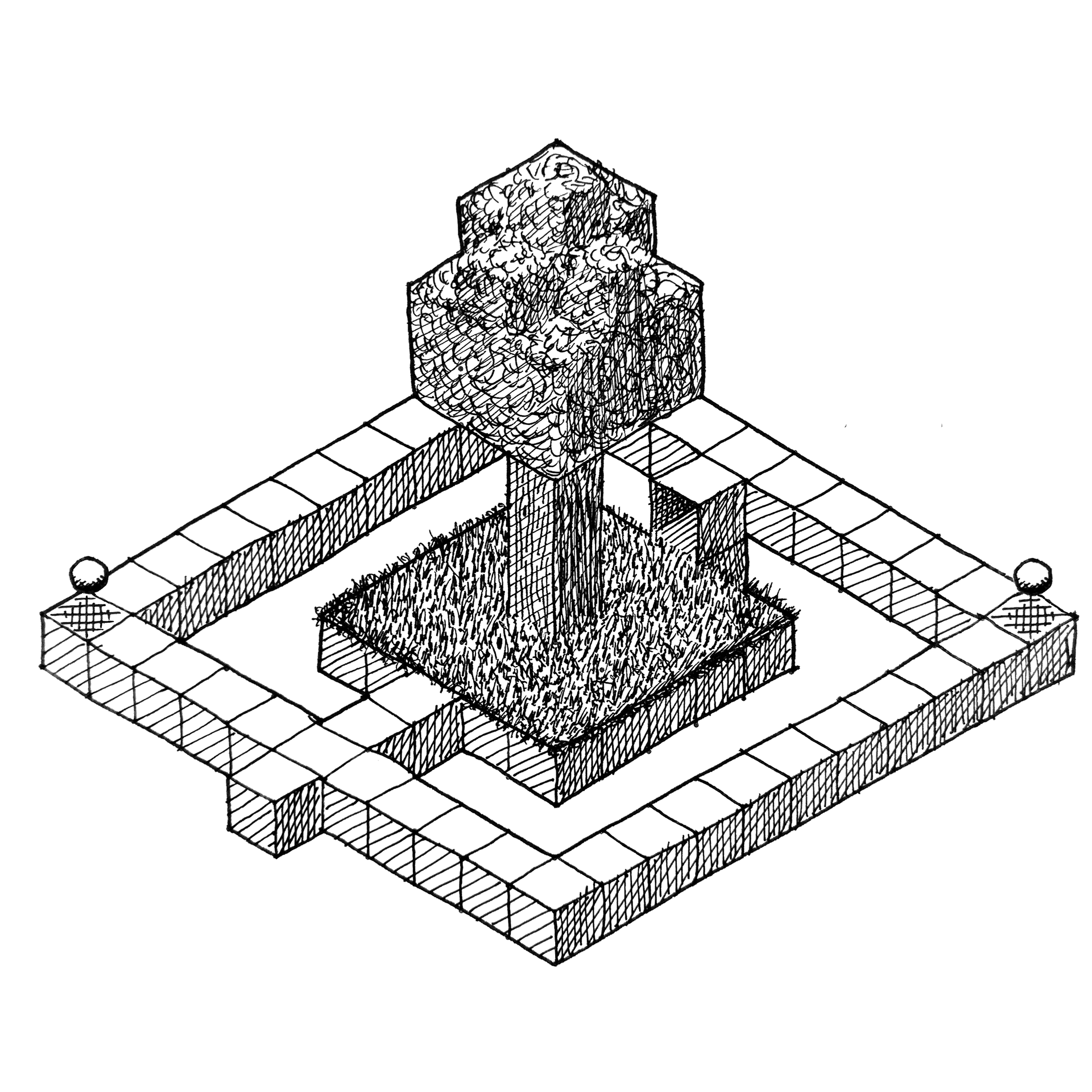 The building blocks that comes about from using an isometric grid leads into exploring concepts around video games. Such that, with exception of "Cutscene 24", there is a path that joins all the drawings - a level. Each successive level becomes harder. New kinds of blocks and structures are introduced. Some levels have their own theme. Another concept, that came in the later parts of Inktober, is to use different materials and textures. To the point where, Cutscene 24 is a showcase of flowing water done in ink.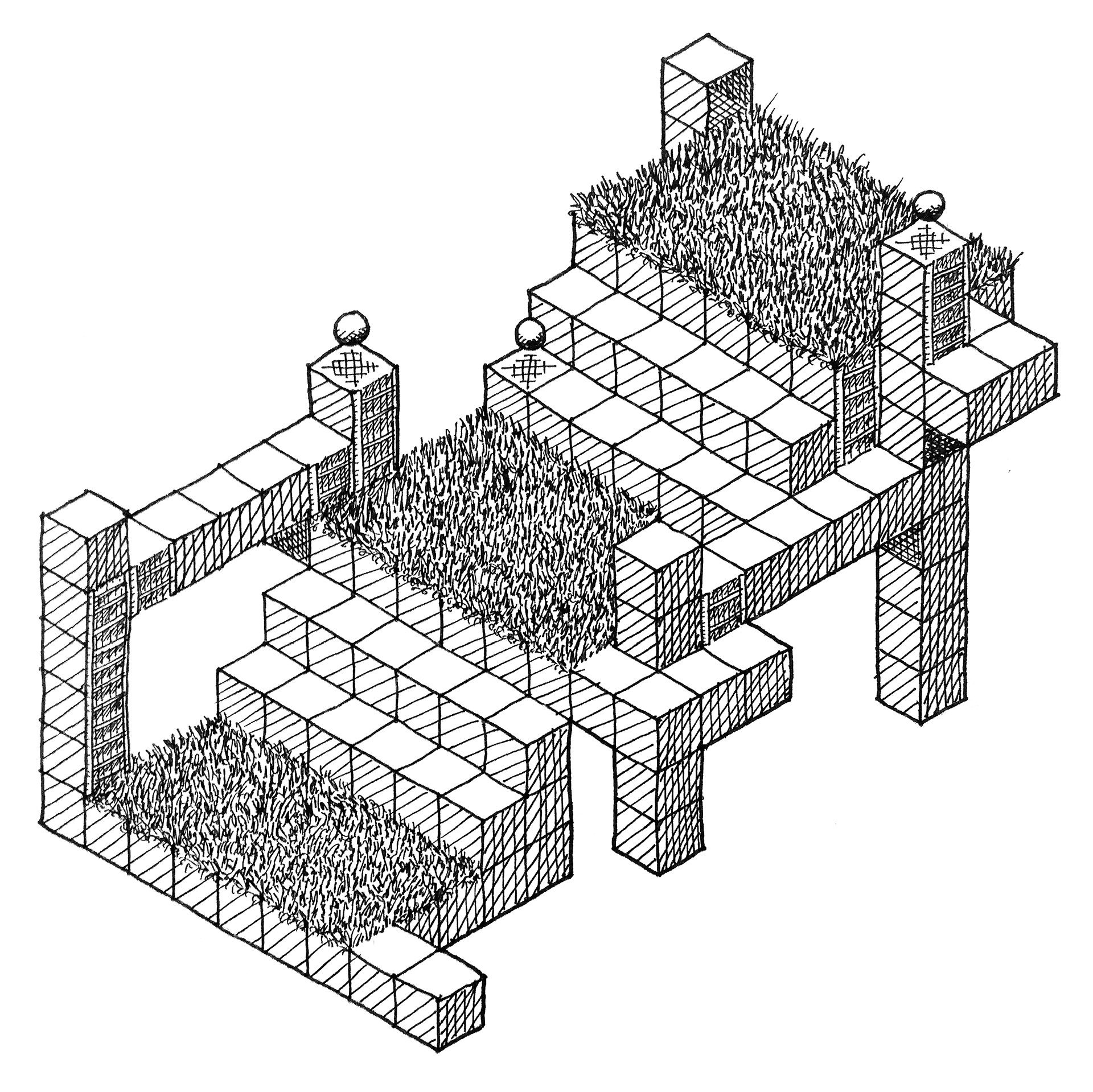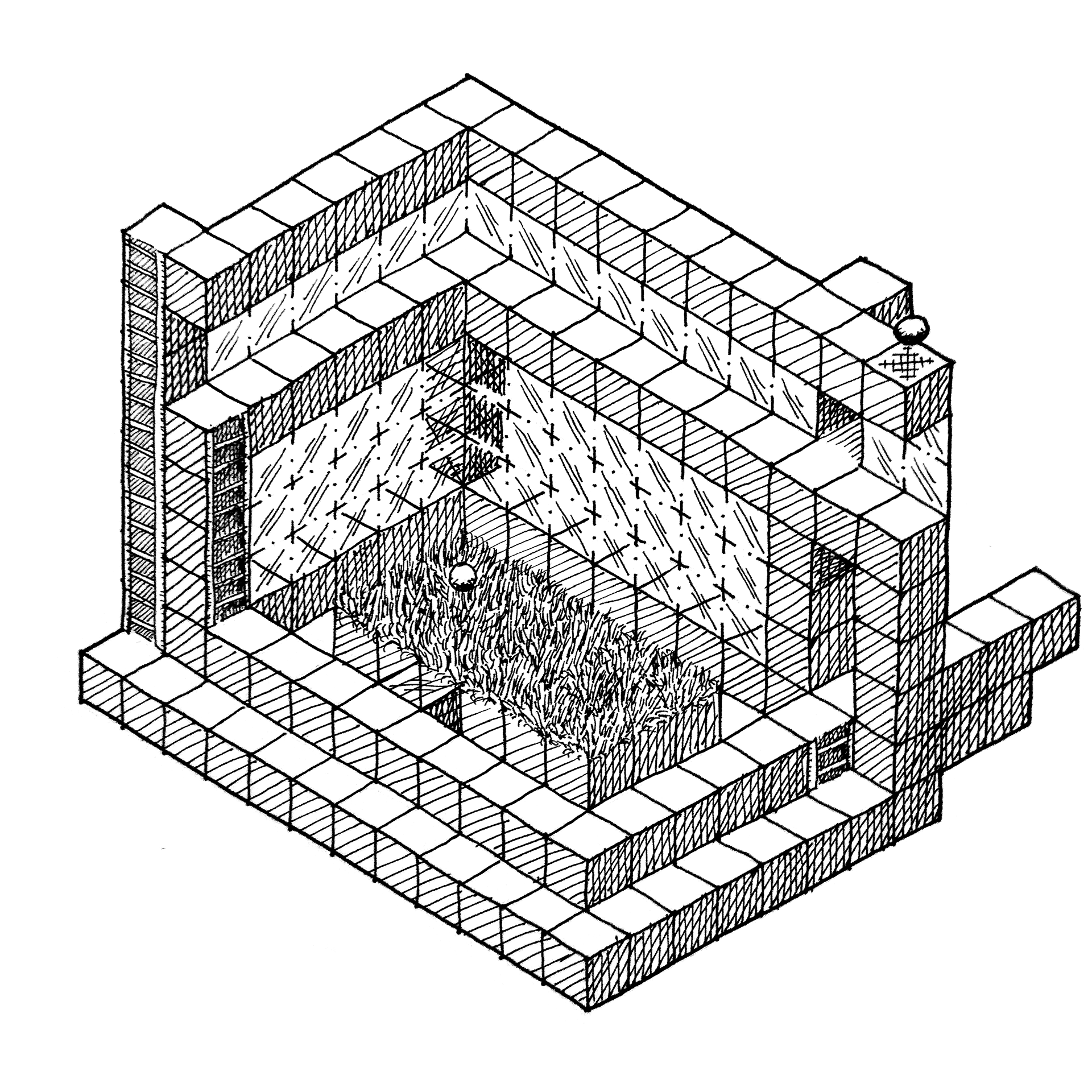 Above, from left: Level 19 - Back Garden; Level 20 - Greenhouse

Below, from left: Level 21 - Bathing House; Level 22 - City River; Level 23 - Country River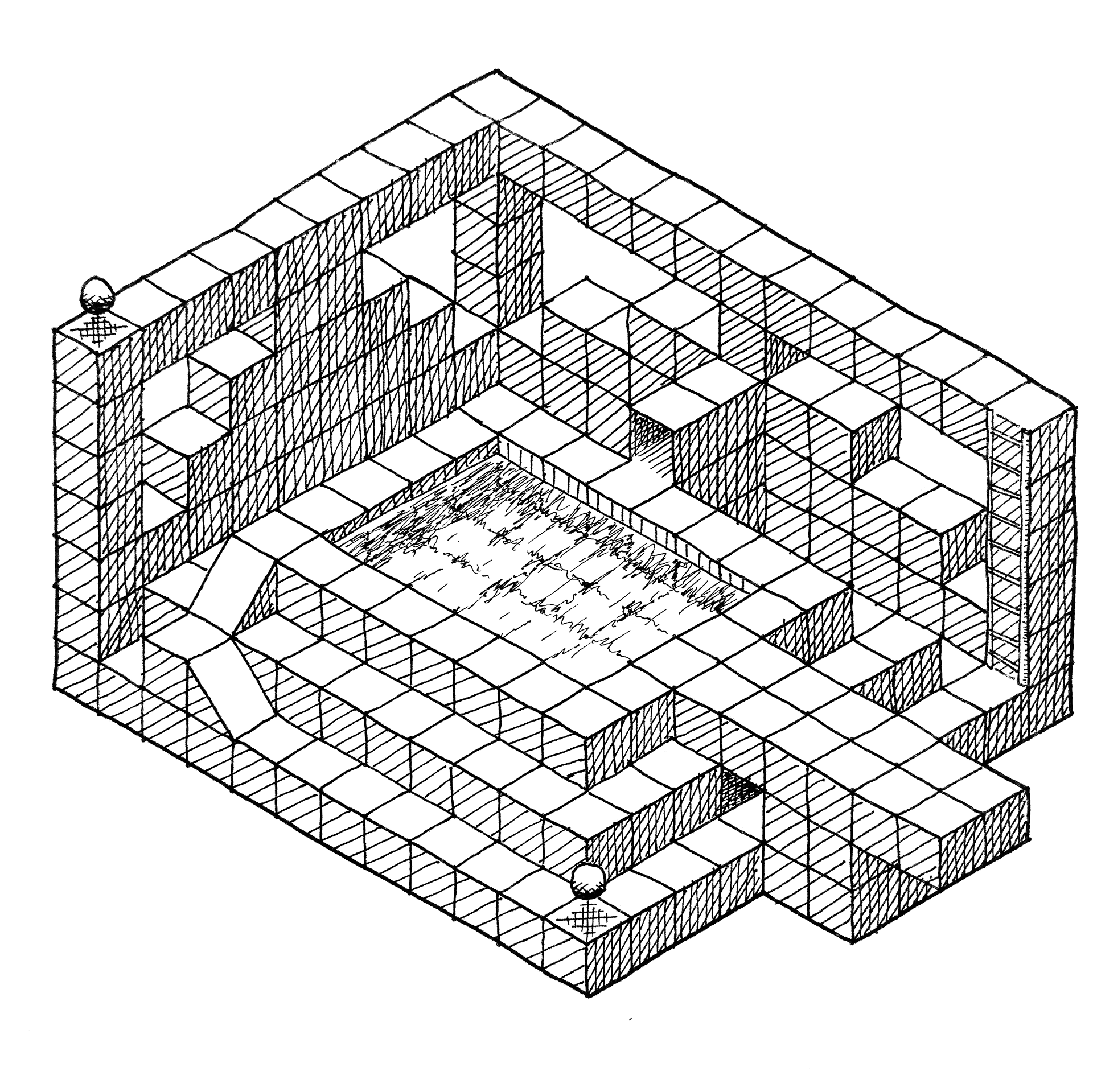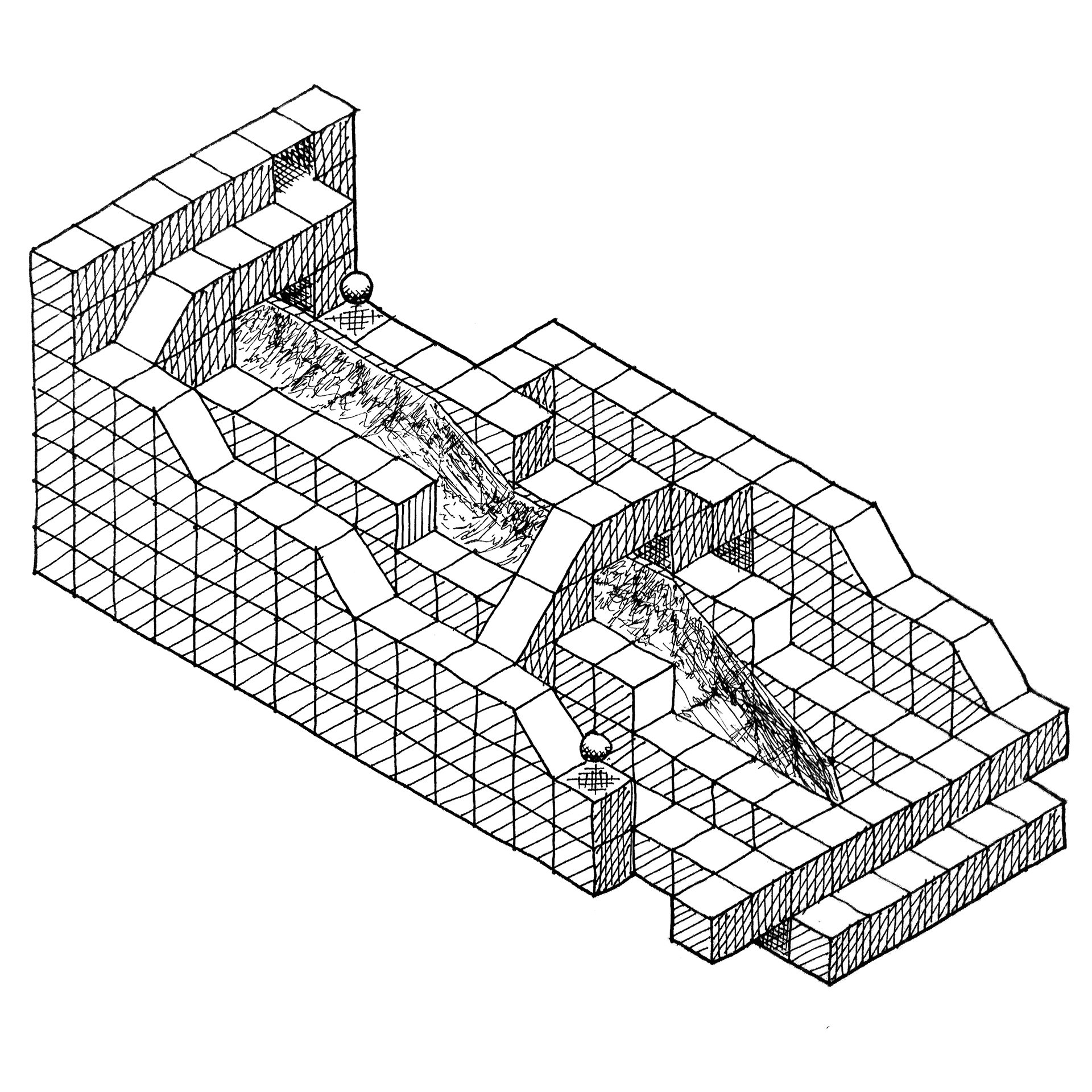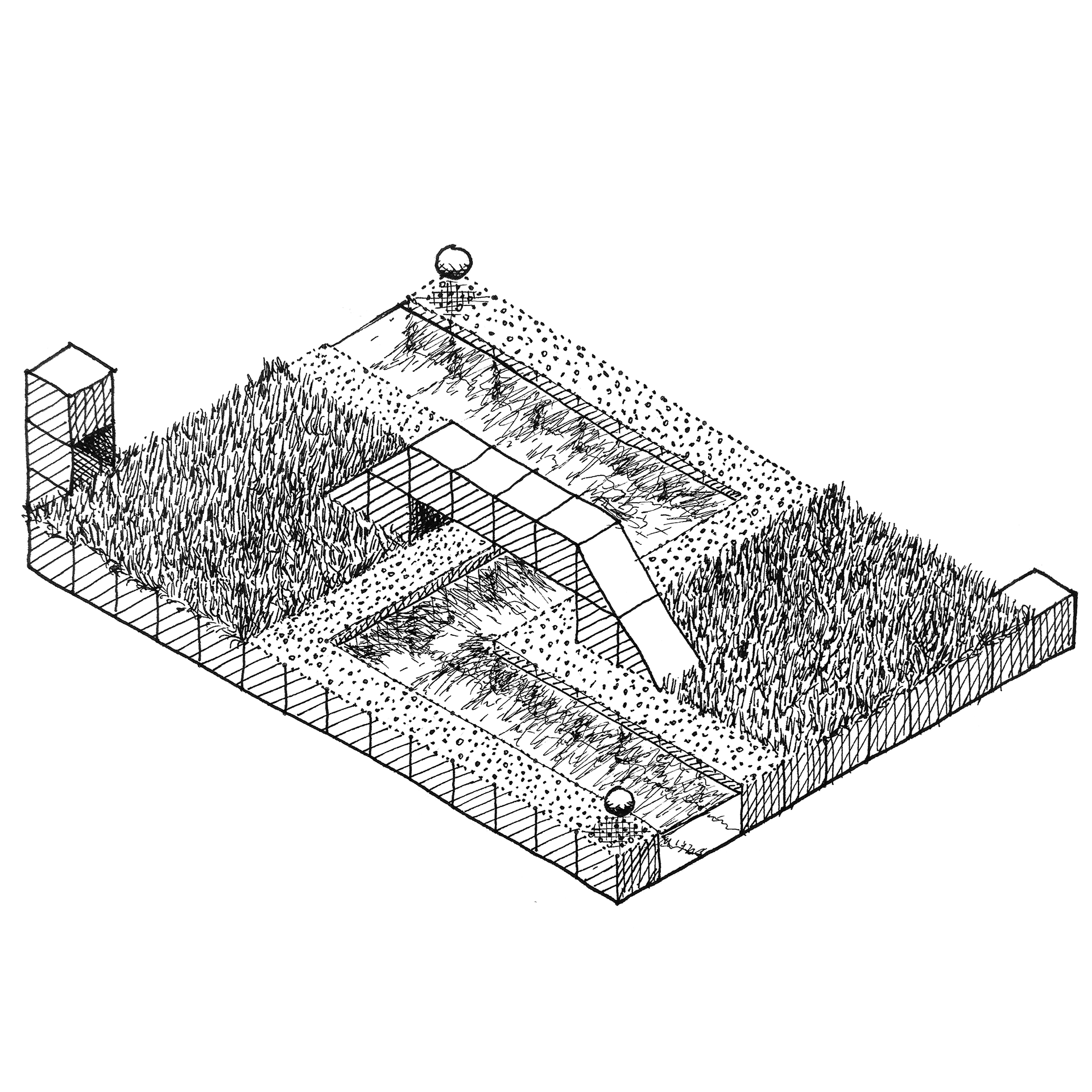 I set out Inktober 2017 to be my first steps into the world of ink. Although I was unable to do the full 31 days, I feel I have succeeded in my original intent and more. I have gained experienced with ink while working with its finality, creating a series of connected drawings, exploring level design and creating a visual language.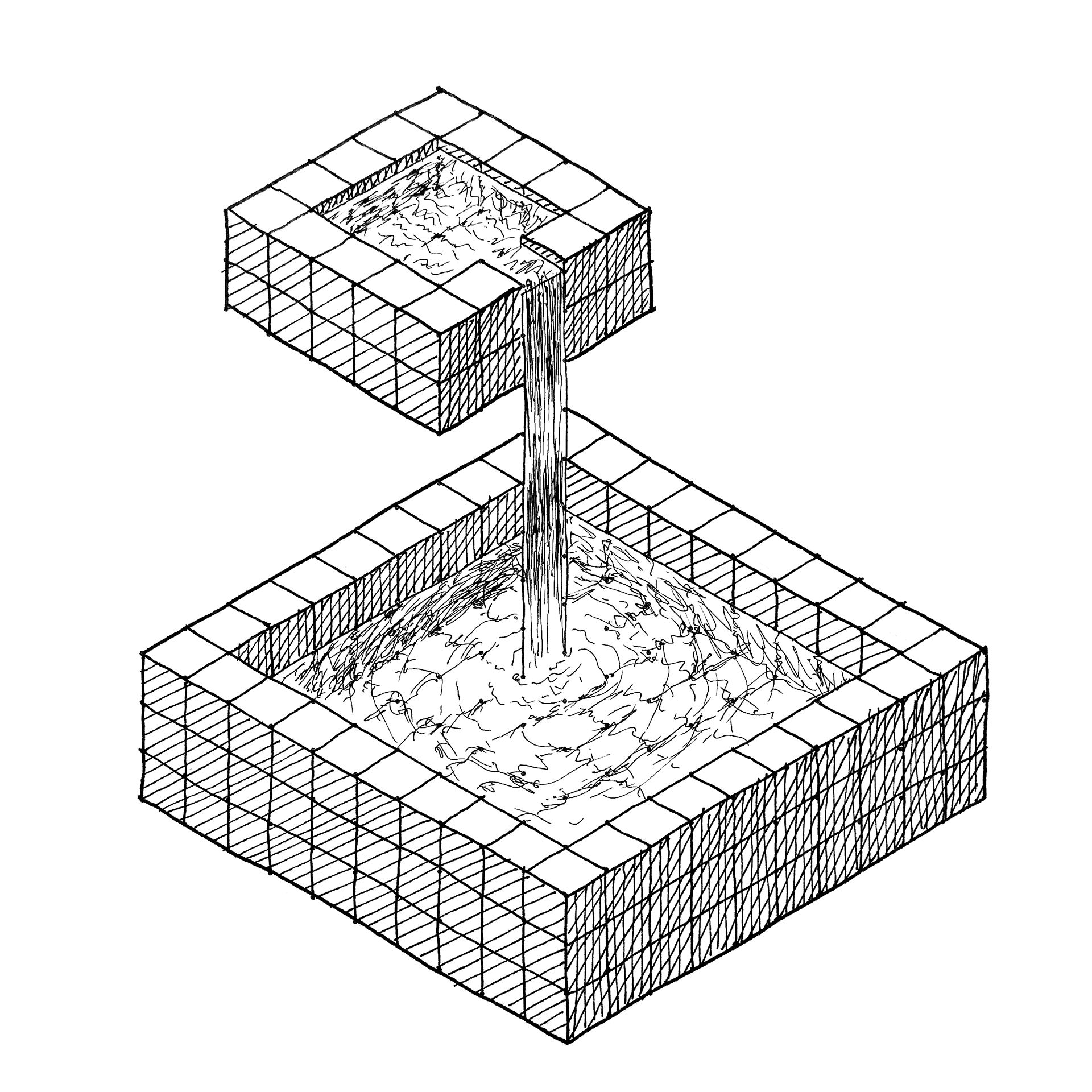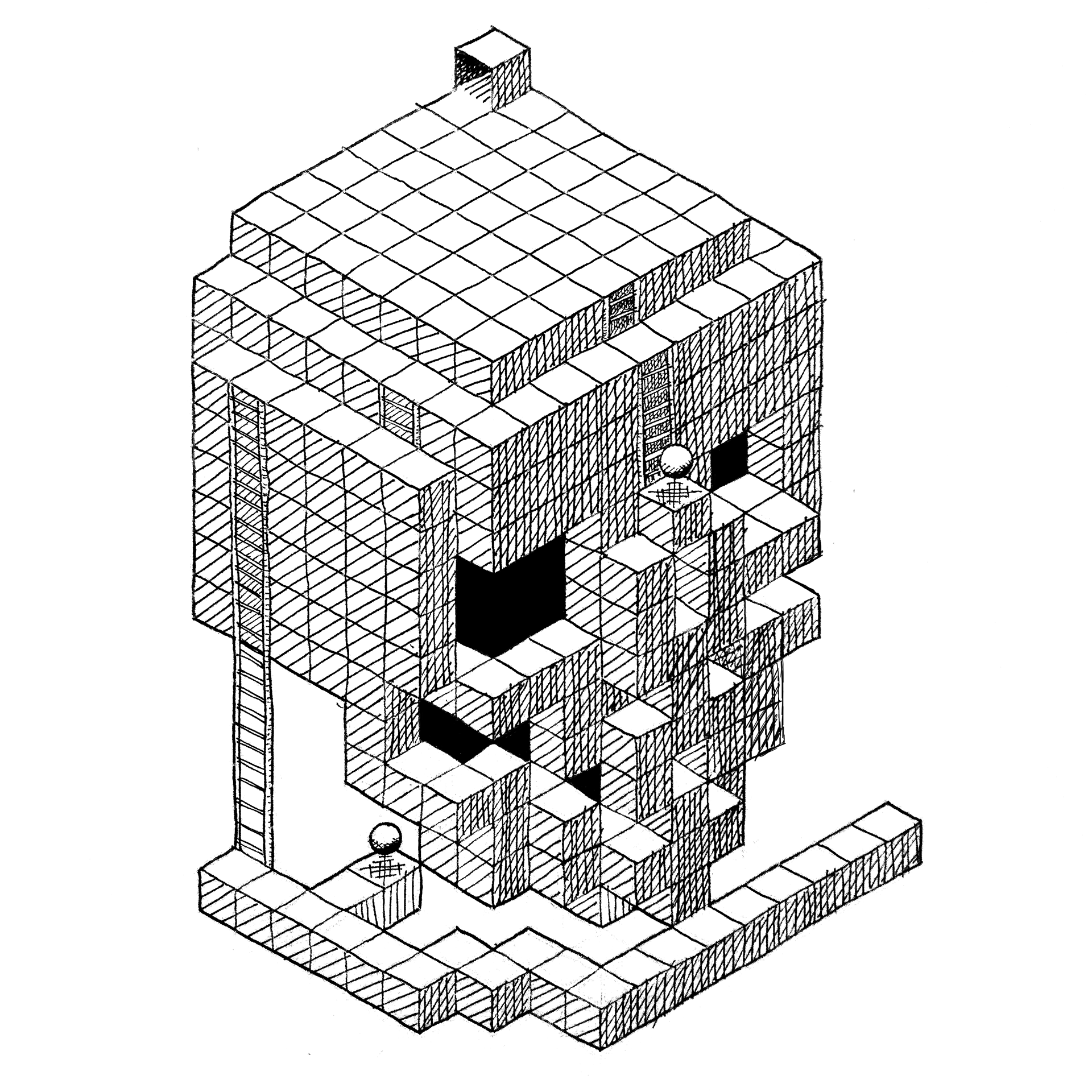 Above, from left: Cutscene 24 - Flowing Fountains; Level 25 - Skull

Below: Level 26 - Halloween